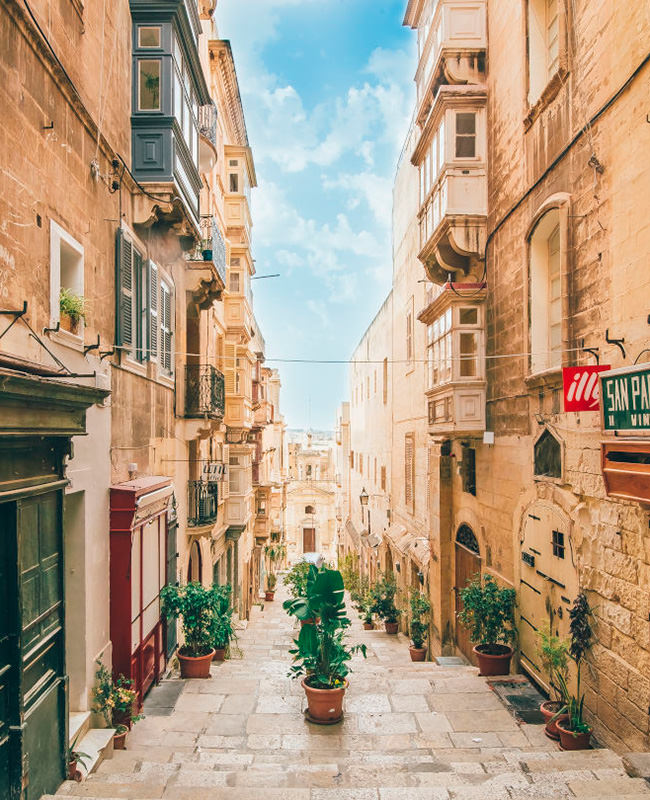 In many ways, Malta is having its day in the sun. This small island nation in the Mediterranean Sea has never been more popular with no signs of slowing down. For visitors coming to Malta, often their first port of call is the nation's capital city of Valletta, and rightly so. Valletta dazzles tourists with its old-fashioned character and atmosphere of living history which can be experienced firsthand.
Of course you're not going to fly all the way to Malta just to spend one day in Valletta and then leave again. It's just that 1 day in Valletta is all you need to see the sights of the city. Then you can move on to exploring the rest of what Malta has in store for you. Following our Valletta itinerary, you can make sure that you know all the best places to visit in Valletta and aren't missing out on anything during your stay there.
Best Time to Visit Valletta
To make the most of your trip to Valletta and Malta you'll need to think carefully about when to visit. Malta is known mostly as a summer holiday destination, so there are some factors to consider because of that.
It shouldn't come as any surprise that Malta's high season is during the summer months of July, August, and September. Beaches and cities are often full of people seeking hot, sunny weather and prices are guaranteed to be at their highest. Instead, the best time to visit Valletta is in April, May and June before the summer strikes You still get nice sunny weather, but it's a more comfortable temperature and prices won't be as high.
Even though it is low season, you could make the argument that winter is a great time to visit Valletta. Compared to mainland Europe, Valletta has much nicer weather for sightseeing during winter, making it great if you want to escape the cold. Sure, there will be some wet and windy days, but most of the time its pleasant, and not having to wear a coat is definitely a win. Plus, with low season rates, a holiday in Valletta during the off season can be quite affordable.
How to Get Around Valletta
Since it's the smallest capital city of the European Union, you won't find getting around the city of Valletta all that difficult. The city does have some steep roads though, but given the gorgeous surroundings you may not mind the workout.
There is also public transport at your disposal while you're visiting Valletta. Malta's main bus interchange is situated right outside Valletta's City Gate and will connect you to wherever you need to go. To get around Valletta, there is the #133 minibus which makes a loop around the peninsula. Valletta is surrounded by water and there are ferry services to neighboring destinations like Sliema and the Three Cities.
There are four bus lines which leave from the Luqa Malta International Airport, but only the X4 will get you into Valletta. Traffic can be quite bad on Malta, so while the timetable may say it's only 20 minutes to Valletta, allow for double that. Tickets can be bought from the driver, but if you're staying in Malta for a while, it may be better value to pick up an Explore Card.